Apple, pear, cherry & plum at Vitafruit

Vitafruit Nursery offers high-quality young trees for various apple, pear, cherry, and plum varieties. We also sell fruit wholesale.
We discuss which varieties are suitable for you; we determine it based on the climatic conditions of your zone, yet apples and pears are not so sensitive. More interesting is undoubtedly the potential of the varieties with regard to your target market.
Here is a list of the fruit trees we sell, which you can plant on your plantation or mature, packaged fruit you can buy:
Choose type, quality and rootstock
Assemble and order your personalized tree
Growth rate: moderate
Best pollinators: Granny Smith, Dr. Evereste, Prof. Sprenger
Size: medium, conical shape
Color: green-yellow background color, red stripes
Shape: conical shape tall
Flesh: yellow, juicy, medium sugar content, low in acidity
Harvest season: early August
Storage: good suitability for storage until January/ February
Growth rate: moderate
Best pollinators: Granny Smith, Dr. Evereste, Prof. Sprenger
Size: medium, round conical shape
Color: green-yellow background color, deep red stripes
Shape: tall
Flesh: yellow, juicy, medium sugar content, low in acidity
Harvest season: early August
Storage: good suitability for storage until February / March
Growth rate: moderate, high crop load
Best pollinators: Granny Smith, Golden Gem
Size: medium, evenly shaped
Color:

very deep, washed-out red

Shape:

large and evenly shaped, high crop load even in new orchards

Flesh:

sweet, juicy, crisp
Harvest season:

about 7 days earlier than other Gala clones

Storage: until December when in cold storage, until March when in CAS
Growth rate: high
Best pollinators: 

: Granny Smith, Golden Gem
Size: large and evenly shaped
Color: deep red, even in shadowy areas; somewhat striped
Shape: 

tall, conical shape

Flesh: 

green-yellow, crisp
Harvest season: 

4-5 days earlier than other Gala clones

Storage: C

AS possible until March-April
Growth rate:

moderate to high – robust branches

Best pollinators:

Golden Delicious, Gala, Red Delicious, Granny Smith, Evereste, Golden Gem
Size:

medium to large

Color:

striped, intense ruby red, even in shadowy areas

Shape:

large, round and evenly shaped

Flesh:

sweet, very low in acidity, juicy, crisp and finely textured
Harvest season:

October

Storage: excellent suitability for CAS
Growth rate:

very high

Best pollinators:

Golden Delicious, Gala, Red Delicious, Granny Smith
Size: large
Color:

deep purple, washed-out red

Shape:

round, evenly shaped

Flesh:

sweet, crisp, very low in acidity
Harvest season: O

ctober

Storage: until June when in CAS
Growth rate:

moderate

Best pollinators:

Granny Smith, Red Delicious, Granny Smith, Gala, Everest
Size:

medium to large

Color:

yellow, firm, juicy, sweet-sour



Shape:

truncated, elongated

Flesh:

green-yellow, yellow when ripe; sweet-sour, red patches possible
Harvest season: early to mid September
Storage: excellent suitability for storage, until June when in CAS
Golden Delicious Reinders
Growth rate:

moderate,

high crop load

Best pollinators:

Gala, Red Delicious, Granny Smith, Evereste, Golden Gem
Size:

medium

Color:

green; the brightening of the color occurs later in the season when compared to Clone B

Shape:

truncated, very elongated

Flesh:

yellow

, juicy, well-balanced in terms of taste, sugar and acidity
Harvest season:

early to mid September

Storage: excellent suitability for storage

; until late June when in CAS
Growth rate:

low to moderate, high crop load

Best pollinators:

Idared, Gala, Golden Delicious, Granny Smith
Size: medium
Color:

deep, shiny, washed-out red

Shape:

tall, symmetrical

Flesh:

juicy, crisp, firm
Harvest season:

mid to late September

Storage: excellent suitability for storage when in CAS
Growth rate:

low to moderate

Best pollinators:

Idared, Gala, Golden Delicious, Granny Smith

Granny Smith, Gala, Everest
Size:

medium

Color:

washed-out, deep red patches



Shape: 

tall, symmetrical

Flesh:

crisp, firm
Harvest season:

mid September

Storage: excellent suitability for storage when in CAS
Growth rate:

moderate

Best pollinators:

Golden Delicious, Red Delicious, Idared
Size:

medium to large

Color:

deep green; when ripe, color may vary from bright green to yellow-green

Shape:

round, tall

Flesh:

white, firm, crisp, very juicy, high in acidity, medium sugar content
Harvest season:

2 weeks later than Golden Delicious

Storage: 

until January in normal storage, until April in CAS
Wilton Star Red Jonaprince Select ®
Growth rate:

early on

high growth rate, moderate growth rate in later growth phases

Best pollinators:

Idared, Gala, Granny Smith, Braeburn, Golden Gem, Prof. Sprenger

Braeburn, Golden Gem, Prof. Sprenger
Size: medium to large
Color: 

intensiv dunkelrot

Shape:

round, tall

Flesh:

 

finely textured, crisp, juicy
Harvest season: 

mid to late September

Storage: 

excellent suitability for storage 

, until June in CAS
Growth rate:

low to moderate

Best pollinators: Pinova, Gala, Elstar
Size:

medium to large



Color:

green-yellow, orange stripes



Shape: 

tall, symmetrical

Flesh:

white, crisp, juicy, well-balanced in terms of sugar content and acidity
Harvest season:

mid September

Storage: excellent suitability for storage when in CAS
Growth rate:

low to moderate

Best pollinators:

Golden, Idared
Size:

medium

Color: d

reen-yellow base color; striped; stripe color varies from red to orange-red; covers about 75% of the whole fruit

Shape:

truncated to tall

Flesh:

very firm and juicy, sweet-sour taste
Harvest season:

late September

Storage: 

excellent suitability for storage; when stored in CAS, storage life can stretch well into the summer months
Growth rate:

moderate

Best pollinators:

Braeburn, Evereste or other early-season bloomers
Size:

large to extra large

Color:

green-yellow; when exposed to sunlight, skin may develop patches; color may then vary from bright to deep red

Shape:

round, slightly flattened

Flesh:

white, juicy, firm, low sugar content
Harvest season:

late September

Storage: 

until May in cold storage, until July in CAS
Growth rate:

medium to high

Best pollinators: Golden Delicious
Size:

medium to large



Color: d

deep red; striped; large, bright lenticels



Shape:

round, slightly flattened

Flesh:

juicy; moderately sour
Harvest season:

mid October

Storage: excellent suitability for storage
Low (support stake necessary)
Nutrient-rich and well-irrigated soils
High crop load, already in early season, with high quality of fruits
Virus-free crossing of M9 and M16
Moderate, +25% faster than M9
Spur-type apples or types with low growth rate
Drought-resistant, frost-resistant
Moderate, +50% faster than M9
Orchards with no support stakes
Not suitable for humid environment or sandy soils
High, +70% faster than M9
Replant soils or orchard with support system
Configure your desired tree
Bench grafting (winter grafting)
Sleeping eyes grafting (summer grafting)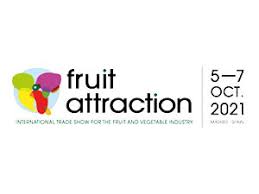 Fruit Attraction Madrid
5-7 OCT 2021
Padiglione 8 - Stand 8F02A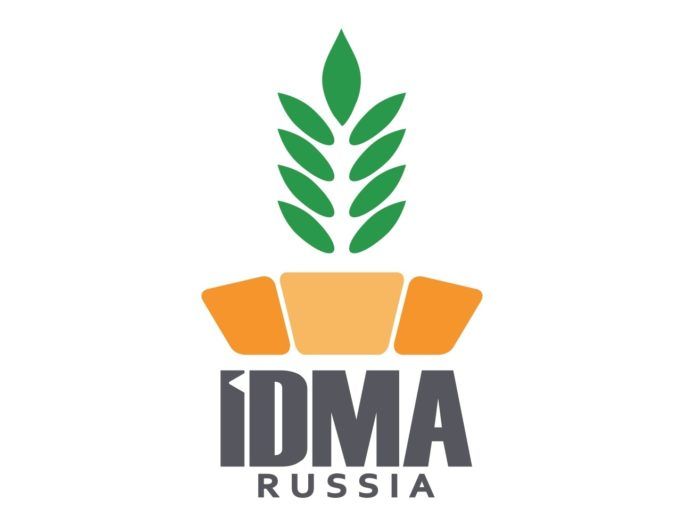 PRO Яблоко 2021 Russia Mineralnye Vody
Gewerbezone Mitterling 2
39010 Gargazon (BZ)
South Tyrol / Italy